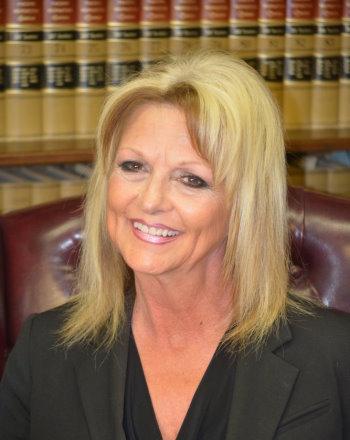 Debra J. Condren
Paralegal
Debra brings a broad depth of experience in the provisions of paralegal support assisting attorneys representing the firm's clients in all aspects.
In July, 1999 Debra graduated from Oklahoma Christian University with her Paralegal Certificate. Her experience and skills range from probates, estate planning, guardianships, real estate, oil and gas, litigation, title work, civil, personal injury and criminal in both State and Federal Courts. She excels in establishing a rapport with clients and maintaining long term professional relations.
Debra served as a CASA volunteer as the "eyes and ears" of the courts outside the courtroom, for the best interest of children.
Debra joined Rinehart, Rinehart & Rinehart in October, 2014 bringing with her more than 16 years of experience as a paralegal.
Debra is a long time resident of Yukon, Oklahoma, having raised two sons and one daughter. Copyright ©2023 Rinehart Law Office     115 S. Rock Island Ave El Reno, OK 73036     405.262.2360